Kingsmill Wedding in Williamsburg in Fall
Kingsmill Wedding in Fall - Ashley + Nino
Ashley and Nino enjoyed a beautiful, chilly wedding day in Williamsburg, Virginia at Kingsmill Resort. The sweet couple was excited to blend their families together. Their sons and daughters served as their bridesmaids and groomsmen, along with Ashley's sister Natalie, who was the matron of honor.
After an intimate ceremony overlooking the James River, the couple posed for family formals and a few Just Married portraits before heading over to their reception. Family is such a priority for the sweet couple, so all different groupings of their beloved family members joined together on the deck at sunset to take candid family portraits. The sunset from the deck during their reception was absolutely stunning!
The reception was filled with delicious food, wedding cake, dancing and chatting and relaxing around the fire pit!
Here are a few of my favorite images from Ashley and Nino's beautiful wedding at Kingsmill!
Kingsmill Resort Wedding in Williamsburg with Navy Blue - Virginia Photographer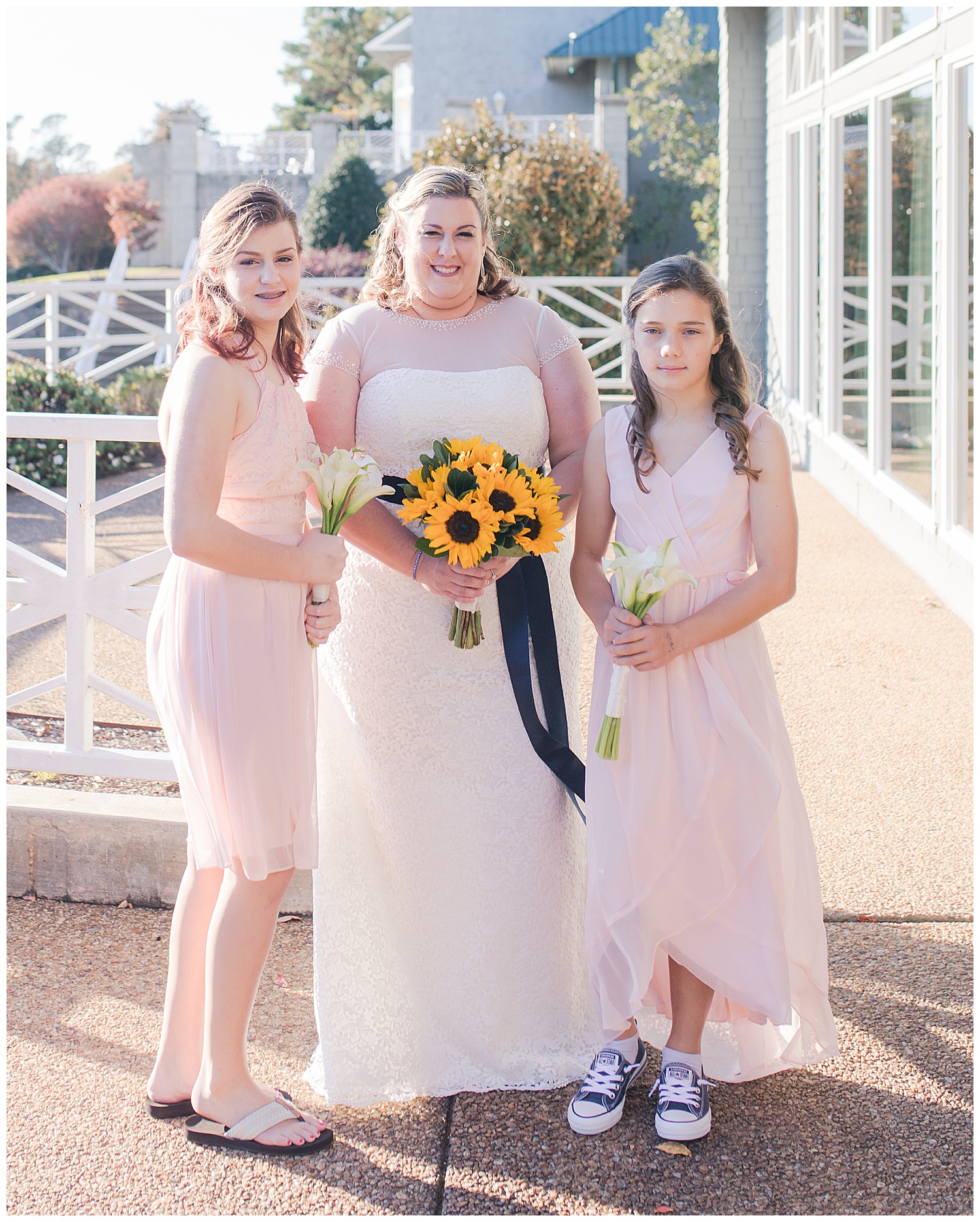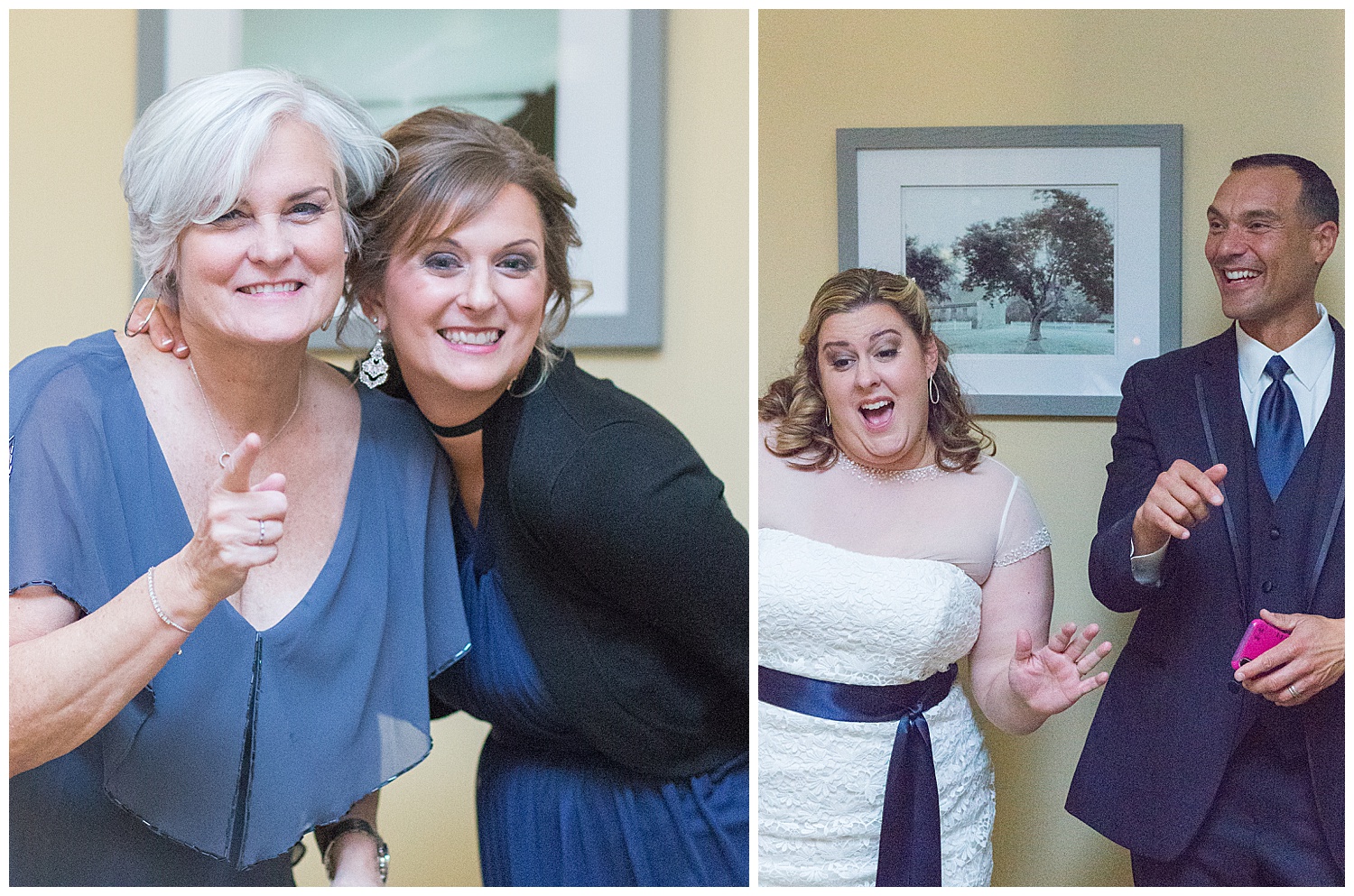 Williamsburg Virginia Wedding Vendors